Daniel Leighton
CEO, Inclusion Melbourne
Daniel is the Chief Executive Officer at Inclusion Melbourne. Daniel joined the organisation following a range of roles across the sector including in policy, program development, research and program management. He has a deep commitment to evidence based practices, and supported the establishment of the Annual Roundtable on Intellectual Disability Policy at La Trobe University. Daniel's passion for person centred services and his progressive approach saw him appointed as an expert adviser on the design of the NDIS in the area of control and choice.
Daniel is the Chair of the Lord Mayor's Charitable Foundation, Australia's largest community foundation, and serves on the state committee for National Disability Services, where he chairs the Research Advisory Group. He is a member of the advisory board of the Centre for Applied Disability Research in Sydney, the building healthy communities advisory committee at Latrobe University and serves on the editorial board of the journal Research and Practice in Intellectual and Developmental Disabilities.
When he gets home from work, his dog usually greets him with a pair of clean socks taken from the laundry.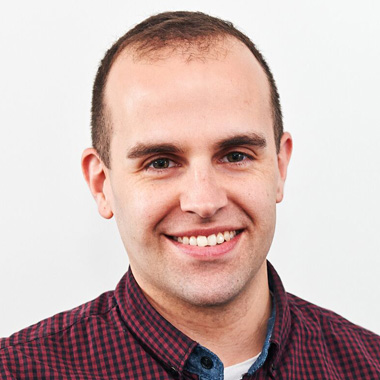 Nathan Despott
Manager, Inclusion Designlab
Nathan came to manage Inclusion Melbourne's policy, project, and quality functions following several years as a direct support professional working with people with intellectual disability. In the past four years, he has coordinated pioneering projects in community development, NDIS readiness, choice for people with intellectual disability and supported decision making.
As manager of Inclusion Designlab, Nathan is eager to use applied research and communication strategies to target the key areas of life and practice that will lead to inclusion and transformation in the lives of Australians with intellectual disability.
Nathan is a fierce LGBTIQ rights advocate and serves as policy coordinator of the Australian Equality Party. He has graduate qualifications in communications, social science, theology, and linguistics. He's also slightly obsessed with science fiction and Eurovision.
Alice Nicholas
Project Officer
Alice's commitment to the disability sector began after working at the Office of the Public Advocate (OPA) with the Community Visitors and Independent Third Person volunteer programs. This role resulted in Alice being committed to working and advocating for the rights of people with a disability.
While completing a Bachelor of Applied Science in Disability Studies and Primary Education at RMIT, Alice worked as a direct support professional and an intake and response officer. She is actively involved in her community, previously volunteering with youth at risk through performing arts programs, volunteering abroad, and most recently volunteering for the Australasian Society for Intellectual Disability (ASID) Victorian regional division. Alice loves a good protest for a worthy cause, and owns every film adaptation of every Jane Austen novel.
Lara Angwin
Project Officer
For the past four years, Lara has been immersed in her studies at RMIT University where she will graduate with a double bachelor degree in Education (Primary) and Applied Science (Disability). Having entered the disability field as a student by chance, Lara now works as a proud campaigner for the true social inclusion of people with disability.
Lara began work for Inclusion Designlab in 2014 and is currently leading the Dental Health project. Her work will create resources to improve the oral health outcomes of people with disability. Lara is a keen advocate for good oral hygiene as she religiously brushes her teeth twice daily and proudly claims to have only forgone the nightly brush less than five times in her life.
Matthew Mutimer
Graphic Designer
Matthew is an eclectic and quirky communication designer, inspired and influenced by a range of subjects and disciplines. Graduating from a Bachelor of Communication Design at RMIT University in 2014, Matthew joined Inclusion Designlab to create the organisation's infographics. He has a strong design process of research and understanding, creating cohesive and unique design outcomes from otherwise disparate elements.
Matthew's diverse interests include studying the Italian and Japanese languages, the use of alternative coffee brewing methods, book binding, and playing the drum kit. Matthew has been employed as a Zombie Actor and as a Monkey Mascot.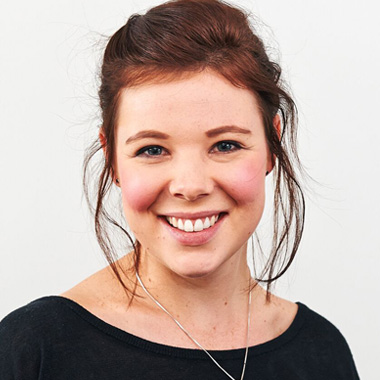 Lucy Norvill
Continuous Improvement Officer
Lucy's many roles at Inclusion Melbourne include Continuous Improvement Officer, direct support professional, project worker and Leisure Buddy. (She finds the organisation infectious.) Her diverse skills allow her to ensure the organisation's practice, policy and project work continually inform each other.
Although not diligent enough to have enrolled for her graduation ceremony, Lucy is the proud owner of a Bachelor of International Studies, with a particular interest in migrant and refugee communities and holds an award for academic achievement in Global Crime. Currently, Lucy is completing a Graduate Diploma of Adult Education and Training.
Lucy is keenly interested in the intersection between women's empowerment and the gendered experience of people with an intellectual disability. When a small moment of spare time comes her way, Lucy writes for a sustainable marketing blog and makes promises to herself that she will one day return to reading for pleasure.
Francesca Davidson
Communications and Grants Officer
Francesca comes to Inclusion Melbourne after many years working in education and advocacy. She has spent the last ten years at Latrobe University teaching and supporting NESB and international students in academic literacy and cross-cultural communication. Prior to that she taught ESL and worked in a variety of different roles in the NGO sector, coordinating solidarity programs for the East Timorese and teaching in Dili, doing research for the Refugee Council of Australia and coordinating an Information Resource Centre for Kosovan refugees and working for an environmental youth organisation.  She has a particular interest in migrant and refugee issues and in language as a human rights issue and has Masters Degrees in International Relations and in Education.
Along the way, Francesca has collected a number of communications skills and has now returned to the advocacy work she has always felt passionate about. She is also delighted to be working in the disability sector during this pivotal time of transition to the NDIS. In her very occasional spare time she is a very bad Arabic language student, and has hopes of travelling to the Tzag valley in Mongolia.
Paul Matley
Project Designer
Paul is an accomplished performer, dancer and public speaker.  The former Ambassador for Emotion 21, Paul has performed and presented at the World Down Syndrome Congress in South Africa and India. Working part time assisting the facilitation of recreation activities at a local aged care home, Paul still has time to pursue his passion for the arts. At present he does theatre work with Rawcus and recently completed a collaborative piece called 'Inkrewsive' with the 2Hot2Handle hip hop crew. Paul loves his work, his life and especially his independence.
"Let nature takes its course or go with the flow, enjoy life, have fun, respect every day and never let opportunities slip through your fingers."
Paul, 2015